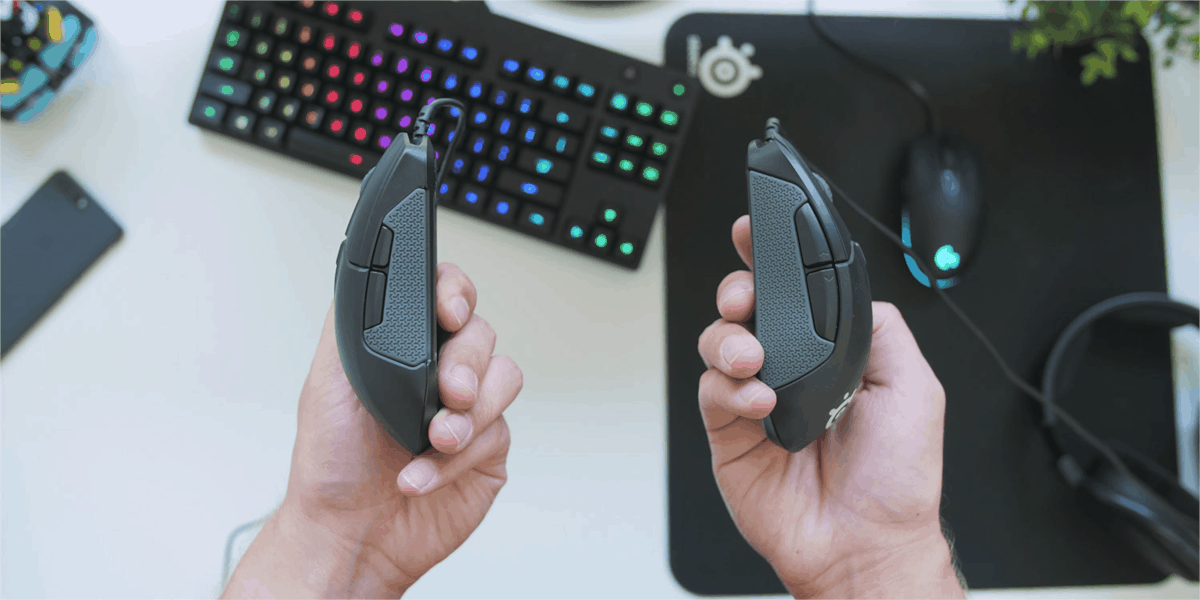 Are you looking for a gaming mouse to play? From shooting games like CS: GO to games like Fortnite, a gaming mouse is essential today, and it is the focus of our article today.
With the constant evolution of games, notebooks and more powerful computers are increasingly required to ensure a better experience in their games and accompany this growth. Of course, give an upgrade and a new look to your setup, peripherals are getting better.
In this article, we will help you choose the best gaming mouse for your needs.
And thinking about it and focusing on our gamer audience, this article comes with the focus of showing a little more about the evolution of gaming mice on the market, helping to understand its operation, and learning to choose the best mouse for you along with our recommendations.
And it is very understandable the difficulty in choosing the best mouse for you, because with so many variations, little details that do not make a difference and everything, making the right choice can be very complicated if you are not aware of the specifications and aspects that influence the quality of the mouse and its general use.
So come with us, and we'll take a look at some of those aspects that influence the time to choose the ideal model for you. Check it out below.
Who Needs A Gamer Mouse?
Whether you are an ordinary player or a professional gamer, a right mouse is an indispensable accessory in both cases, as they offer comfort, precision, and practicality in the tasks to be performed, in addition to allowing the almost complete customization of your keys.
Gamers Mice are designed for all types of games, from first-person shooters, in which accuracy is a decisive factor in matches since a few milliseconds can mean defeat for your team.
The famous MOBA's also have mice dedicated to them, since they are games where agility and strategy, some programmable buttons (macro keys) certainly help ensure victory for your team.
Anyway, to make your game pay off, the best thing to do is buy the right equipment for the correct type of use.
Shooting games (FPS) and RTS (Real-time strategy) need to be durable. They resist several clicks per minute, just like the famous MOBA's, they must have high sensitivity and several programmable buttons to make the player's life faster.
Ranking: What is the Best Gamer Mouse of 2020?
If you want to know which are the best gaming mice, then check out our recommendations right now and find the right product for you.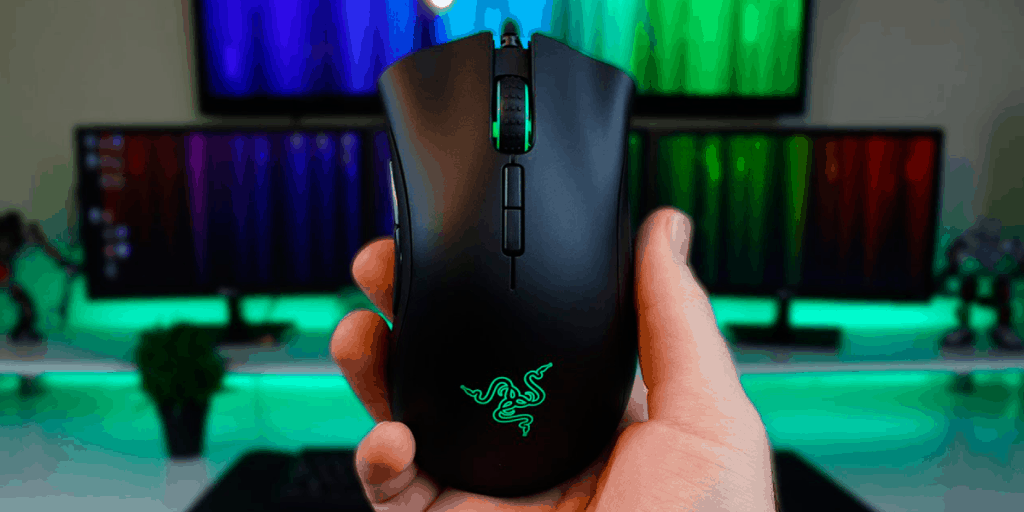 Razer DeathAdder Elite Gamer Mouse
Best Gamer Mouse
With a name that makes it very clear that this is a mouse for elite gamers, the Razer Deathadder is our gold medalist in the category of gaming mice, bringing one of the most accurate optical sensors in the world, the brand's characteristic switches, and the chroma lighting feature that we all love haha.
The Razer Deathadder Elite Gamer Mouse has seven independent buttons that can be programmed to "do what you want" from serving as shortcuts to programs to performing key combinations (the famous macros) through the Razer Synapse software.
And speaking of this software, it is worth talking a little about its version 3.0, which is still in beta, but already has a more modern interface but remains a little "not very receptive," causing complications when using the software the first times.
The Deathadder comes with a rubberized finish (which is nothing more than an improved copy of its predecessors) and provides a longer life for the device. Its sides have grips that ensure a more excellent grip preventing the mouse from slipping out of hand.
And we are now focusing a little on this model's ergonomics, which deserves an award in all aspects, from the comfortable grip to the rounded buttons forming a valley to suit the fingers' shape.
The great novelty of this model and one of its differentials is in the presence of the OMRON 50M switches, which promises an autonomy of up to 50 million clicks. As a sensor, Razer uses the Pixart PMW 3366 (also used by Logitech) and 16,000 DPIs.
Although it is a mouse released some time ago, the Razer Deathadder gaming mouse brings together a good set of features at an affordable price in the market. Because of that, it is our primary recommendation of gaming mouse for most people.
Logitech G203 Lightsync Gamer Mouse
Best Cheap Gamer Mouse
Connection: Bluetooth or USB | Dimensions: 3.8 x 6.2 x 11.7 cm | Weight: 86.2 g | Scrolling: mechanical | Differential: sensor up to 8,000 DPI and RGB lighting | Charging: via USB | Microprocessor: 32-bit ARM | Resolution: 200 to 8,000 DPI | USB transmission rate: 1,000 Hz (1ms) | Cable length: 2.1 m | Warranty: 2 years for hardware
But, Logitech G203 Lightsync is the Best Cheap Gamer Mouse. So, if you want to invest in quality and cost-effectiveness, you can choose it without fear.
For starters, it has six programmable buttons for you to personalize your gaming experience.
Then, those who like style also only have to gain with the model. After all, it has RGB lighting.
Its color wave effect guarantees 16.8 million colored options to adapt the device to your game and even mood.
Also, the Logitech G203 Lightsync has a game level sensor with precise response to movements and simple sensitivity setting.
There is nothing to complain about for compatibility, as it works well on Windows 7 or higher, macOS 10.10 or more, and Chrome OS.
Finally, its design is anatomical and ergonomic, ensuring comfort, even during extended periods of use.
Razer Naga Trinity Gamer Mouse
Best Gamer Mouse for MOBA / MMORPG
WHAT WE LIKEGood and Useful Software
Comfortable Design
Mouse 3 in 1
WHAT WE DON'T LIKESalty Price
Non-adjustable weight
And for fans of MMORPGs and MOBAs in general like me, haha, we separated a unique model that recently arrived here in Brazil and is undoubtedly a model that I like to analyze: the Naga Trinity, which is nothing more than a "3 in 1 mouse".
It is indeed and will be for a long time, one of the most versatile mice that we will see; the Razer Naga Trinity is that type of mouse ideal for gamers (casual or professional) of MOBAs and MMOs who depend on combos and many skills and clicks to survive and be victorious in their games.
The Razer Naga Trinity can be considered a new version of the Naga Hex V2, another brand model that came with 12 programmable buttons, and that appealed to some uses and sinned in others.
Trinity comes with the promise to correct the mistakes of its predecessor, and because of that, the mouse has three layouts:
12 Programmable Buttons (layout 1): circular shaped (just like the old model);
12 Programmable Buttons (layout 2): however, arranged in a "simpler" way, forming a square;
2 Side Buttons: Finally, a more "casual" model and similar to the Deathadder, with only two buttons on the side.
As the name "Trinity" already says, it is a combination of 3 different layouts in just one.
The mouse has a magnetic closure on the side that allows you to change between the 3 types of layouts included in the entire package.
Magnets do their job well, making the panel with the buttons difficult to leave on their own, so unless you want to change the side or drop the mouse by accident, the panel will remain firm and strong on your place.
But now, leaving aside the aesthetic part of the mouse, let's talk a little about its performance and other features.
For starters, Trinity also has a 16000 DPI optical super sensor, guaranteeing absolute precision in any activity or task that you will perform, however precise and detailed it may be.
The mouse also features the traditional braided wire, chroma lighting of 16.8 million colors, and the precise scroll found in other manufacturer models.
The Razer Naga Trinity is a "complete package" with good resources, incomparable customization. Without any doubt, it is an excellent investment to have and join your gamer setup, adapting very well to any task due to its versatility.
Our favorite model and our main choice to indicate to the gamer audience focused on MMO's and MOBA's.
Corsair M65 Pro Gamer Mouse
Best Gamer Mouse for FPS
WHAT WE LIKEAccurate Optical Sensor
Sniper button
Aluminum Construction
Affordable price
WHAT WE DON'T LIKENon-removable cable
Large and Heavy Mouse
The Corsair M65 Pro is present on our list to recommend the public that enjoys playing some FPS games (or shooting) like CS: GO and COD.
It is starting with its quality of construction that already deserves mention for being made of aluminum, which, in addition to increasing the device's useful life, also gives an extra charm to the mouse, making it more striking and with a "more gamer face."
The side of the mouse has a texture that, even seeming to be more adherent, ends up getting slippery after long gaming hours.
Meanwhile, at the top, we immediately notice the Corsair logo stamped with an RGB background, as well as two DPI adjustment buttons, the scroll wheel, a central red switch that has the function of drastically reducing the DPI for a moment for accurate shots and tasks and of course, the two traditional click buttons.
The Corsair M65 Pro also has removable weights on the bottom so that the user can find the ideal weight for the games and again, it is on that bottom that we find its 12,000 DPI optical sensor, which is a value very good for the price of this mouse, providing an excellent cost-benefit.
And to close, we have to talk about the software responsible for controlling the mouse functionalities: the Corsair CUE, although not perfect and a little far from having a 100% friendly and intuitive interface, does what it promises.
The software is stable and provides control of the buttons and the lighting profiles of the Corsair M65 Pro.
Due to its excellent cost-benefit, it is undoubtedly a mouse that deserves to appear on our list for being a more affordable mouse, but that manages to provide a superior gaming experience and still contain features of a top of the line gaming mouse.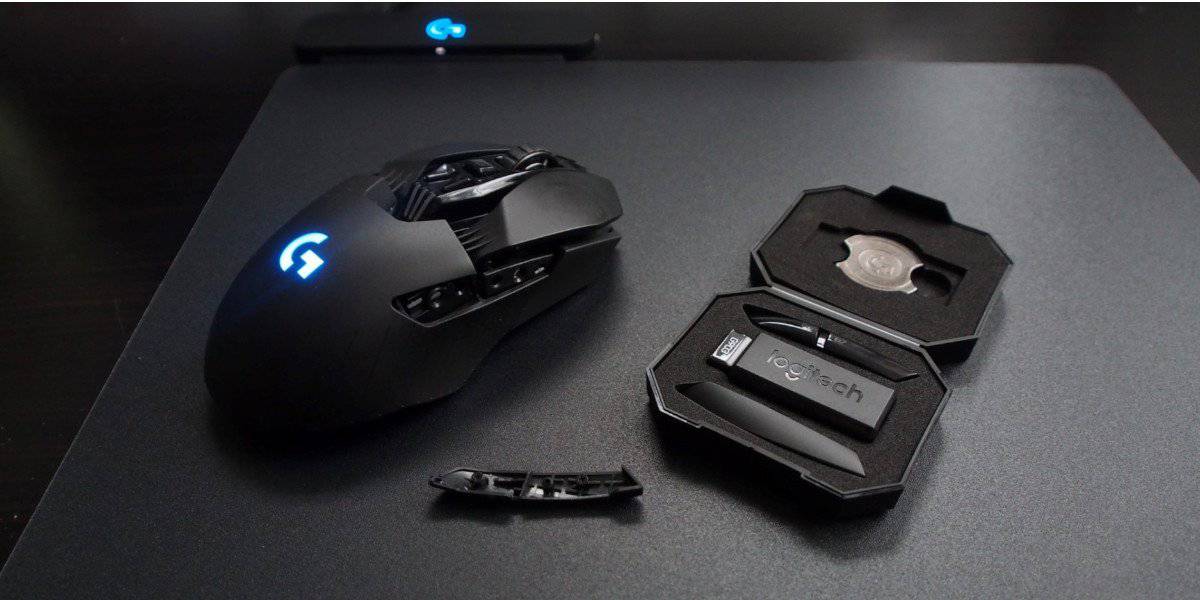 Logitech G903 gaming mouse
Best Wireless Gamer Mouse
WHAT WE LIKEWireless mouse
Solid Build Quality
Good Ergonomics
WHAT WE DON'T LIKERelatively Expensive
Since its launch, the Logitech G903 has been considered one of the best (if not the best) wireless gaming mice ever developed, and this is mainly due to its extreme accuracy and ease of use since it is a wireless mouse without cables with your wireless mousepad that charges the mouse even while it is being used.
Inheriting its predecessor's appearance only now in black, the Logitech G903 has a resistant texture that does not slip even without rubberized material on its sides like most other mice in the category.
It is a less flattened and more extended gamer mouse, providing a more comfortable grip and allowing the hand to "rest" on the mouse.
The mouse is compatible with a mousepad that charges the wireless mouse wirelessly, but this mousepad is extremely expensive and slow in its mission to set the mouse since a full charge takes around 13 hours.
The ease of charging the mouse wirelessly is quite impressive, but its battery can only handle just over 24 hours of use. The optical sensor on this mouse has 12,000 DPIs and will not let you down.
The Logitech G903 is also a mouse that deserves to be remembered for its ergonomics and firm but comfortable grip, providing long hours of gaming without getting your joints aching or bothering.
Our recommendation of a wireless gamer mouse deserves to be highlighted for not having latencies or signal losses. However, its complete set (with the mousepad) ends up being a costly investment that few will be able to take advantage of.
BenQ Zowie FK2 Gamer Mouse
Best Ambidextrous Gamer Mouse
Connection: USB | Dimensions: 12.4 x 6.4 x 3.6 cm | Weight: 90.7 g | Scrolling: mechanical | Differential: ambidextrous design | Resolution: from 400 to 3,200 DPI | USB transmission rate: from 125 to 1,000 Hz (1ms) | Cable length: 1.5 m (plug & play) | Warranty: 1 year
However, the BenQ Zowie FK2 is the Best Gamer Mouse for Ambidextrous, being versatile and beautiful at the same time.
First of all, it is medium in size, with precise controls, so you have complete autonomy over your online matches.
The design is the big difference, adapting to ambidextrous and allowing the fingers to cover the mouse completely, which increases control and precision.
There are even two buttons on both sides, which aid in handling. Altogether, there are 5 buttons to control and configure everything you need.
The FK line, in addition to the exclusive design, also has different sizes. So you can choose the most suitable for your need and comfort.
However, all are ergonomic, guaranteeing comfort, even during a long time of use.
Besides, it does not need an installation driver, being plug & play, regardless of your user preferences.
Buying Guide: How to Buy a Gamer Mouse
Choosing the best gaming mouse is not a very easy task. It depends a lot on your preferred playing style, as this will determine what functions your mouse should have.
But after all, when buying your mouse, we have some particular aspects of being analyzed very carefully. Learn more about these features below:
Design and Anatomy
Indeed, one of the essential points when it comes to mice is their design, as, as they say: "comfort is never too much", especially when it comes to long hours using the same equipment.
There are several types of designs, from small mice, for those who seek practicality or have difficulty getting used to large mice, even giant mice, with an infinite number of buttons.
We can also remember that there are several different types of layouts for mice, from some aimed at a specific group of people, such as lefties, to the most comprehensive, mostly symmetrical, aiming to please most users.
We also have a more specific and relatively recent and growing group of users who prefer ergonomic peripherals, since they aim to reduce wrist strain, prevent injuries, and prevent RSI (repetitive strain injury).
DPI
DPIs, or dots per inch, literally indicate the mouse's sensitivity, that is, the speed with which the mouse moves on the screen.
Most current gaming mice have an easy-to-access button to change sensitivity quickly without compromising your gaming.
Weights
However, another fascinating topic that ends up unnoticed by many is regarding the weight of the mouse.
Individual users prefer heavier mice, and with that in mind, some of the current professional mice have built-in weights to improve precision in small movements.
However, if your case is the opposite and prefers lighter mice, you can typically remove the weights and continue using your equipment.
Lighting
Peripherals that have their lighting are becoming increasingly popular and can be found on keyboards, mice, and mouse pads.
This personalized lighting is simply something aesthetic, aiming to improve the device's appearance, giving an exciting and very flashy finish.
Give preference to gaming mice that indicate RGB lighting with 16 million colors as they allow a more excellent range of colors to customize your device.
Care and Maintenance
All types of peripherals need care, and with gamers mice, the business is no different, as their poor care can affect their responsiveness and precision in movements.
Its cleaning is relatively simple, remove any dust or residue from the sensor with some compressed air taking great care not to damage it. You can also clean the rubber feet of the mouse using a cloth with water or alcohol.
This same procedure can be applied to clean the rest of the mouse, but let it dry completely before using it again.
Concluding
Hopefully, this article has helped you understand more about the best gamer mice and remedied all possible questions that arise on this subject.
I hope you enjoyed it and be sure to comment below if you still have any questions or suggestions of what you want to see here on the blog.