Check out the best gaming chairs to buy and have a lot of comfort.
A good and comfortable gaming chair is essential for those who spend many hours playing on the computer or video game. In addition to being ergonomic, they can be adjusted to avoid overloading the column. There are several models with good ergonomics and style for gamers, who will be able to enjoy more pleasant supports and mobility to have a great performance during matches.
The structures of the gamers chairs have more flexibility, durability and covering. Padding is added to provide greater comfort in movements and ensure correct body positioning. In the list below, you can see the best models of chairs to buy in 2020.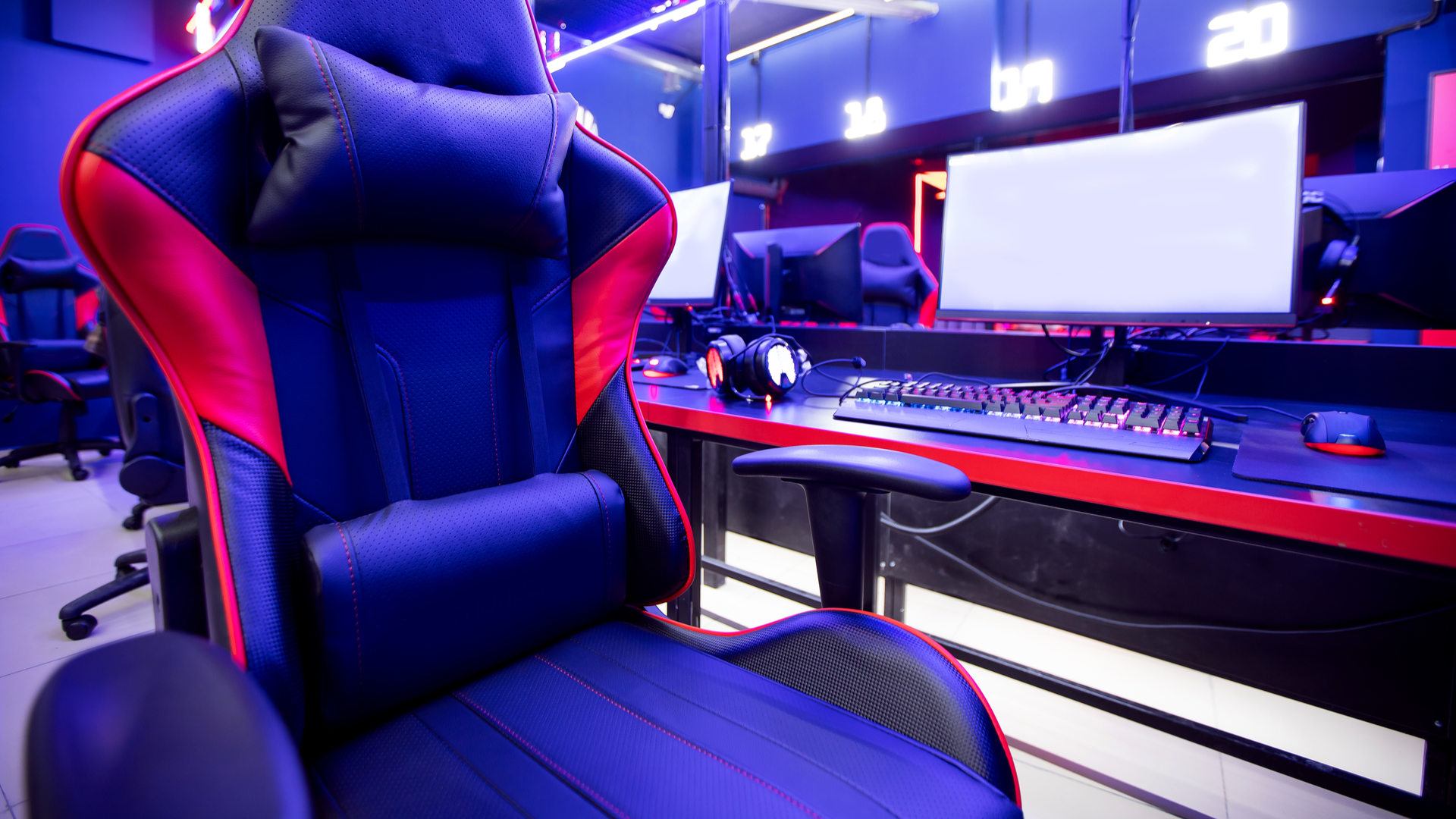 DT3 Sports GT
The DT3 Sports GT gaming chairs have one of the best value for money on the market today. With prices starting at R $ 500 (until the date of publication of this article), it is possible to find the chair easily in several national retail stores. It is available in several colors, such as white, black, blue, red, among others.
The arms are padded and covered in PU synthetic leather, but have no adjustable height. The base is made of reinforced steel and, according to the manufacturer, the chair is recommended for people up to 110 kg. It does not come with pillows for the spine or neck.
ThunderX3 TGC12
Another cost-effective gaming chair is the ThunderX3 TGC12. Also available in a variety of colors, it draws attention for its racing car seat-like style.
Unlike the previous chair, this one has adjustable height arms and pillows for the spine and neck. The backrest is reclining and can bend from 90 to 180 degrees.
Husky Storm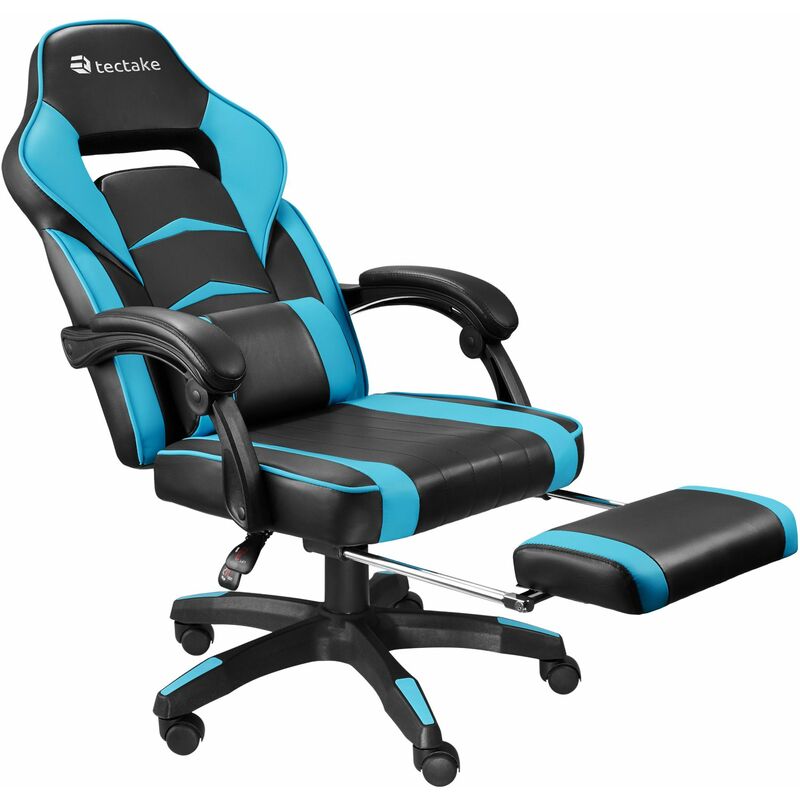 Still within the universe of gaming chairs priced under R $ 1,000, Husky Storm brings a product with good cost-benefit and that should not let buyers down. It is possible to lay the backrest almost completely. According to the manufacturer, the angle reaches a maximum of 13 degrees. The coating material is PU leather.
With a metal structure, the chair can handle a person up to 150 kg without problems. It comes with two pillows, one for the spine and one for the neck, and is available in Brazil in black, red, white, blue and green. The height of both the seat and the arms can be adjusted to the user's taste.
Alpha Gamer Vega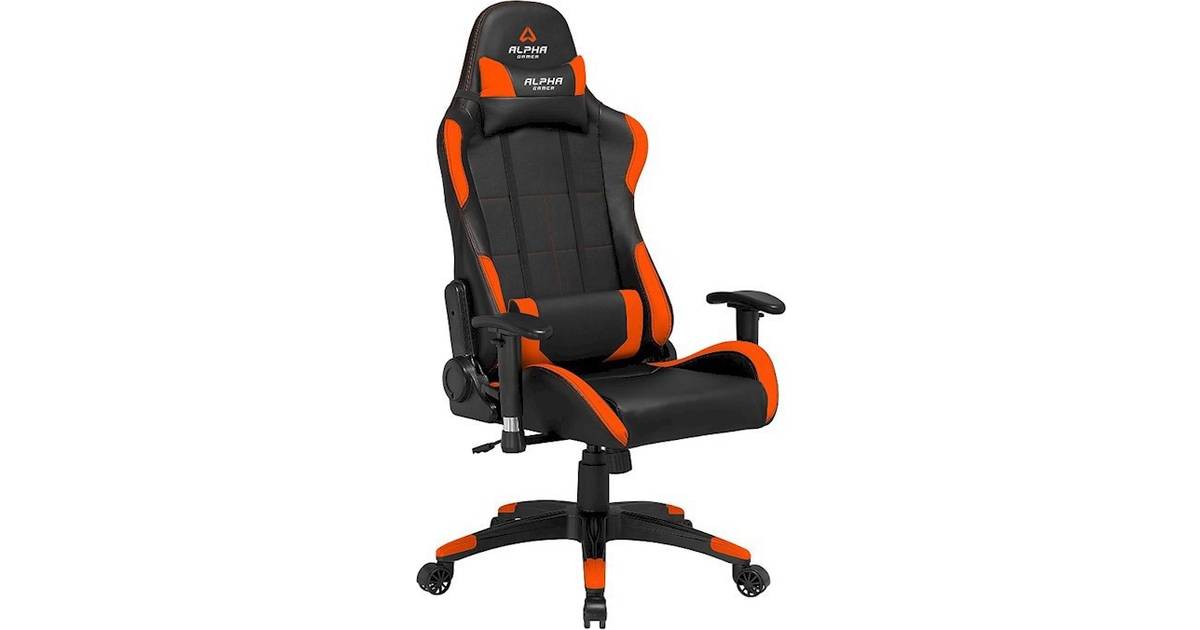 Alpha Gamer Vega chairs can also be found for less than R $ 1,000 in the national market (until the date of publication of this article). It is available in black, blue, green, red, yellow and orange. The metal structure supports a person up to 150 kg
The backrest can be tilted up to 180 degrees, which can guarantee more comfort according to each user. The chairs also have a height adjustment of 9 cm and arms that can change positions both vertically and horizontally.
DXRacer Racing
From this gamer chair, we entered the most top-of-the-line products part of the list. The Racing model from DXRacer has a price that can exceed R $ 1.2 thousand. With several color options (including pink), the product draws attention because it looks like a Formula 1 car seat. This format promises to embrace the body and offer even more comfort for several hours of gaming
For being more anatomical, however, the hydraulic system supports a maximum person of 100 kg. This can be a negative factor if you have a wider body, as the shape of the backrest can be annoying.
AKRacing Wolf
The Wolf chair, from AKRacing, arrives with the design similar to the seat of a racing car, with the advantage of having a wider back and seat. This ensures more comfort for larger bodies without sacrificing product style. It is available in red, black, yellow, orange, green and white.
Nitro's metal support also supports more weight. According to the manufacturer, the chair can hold up to 150 kg. The inclination of the backrest reaches 180 degrees, that is, it is not possible to lay the chair down completely.
Vertagear Racing Series S-Line
The Vertagear Racing Series S-Line arrives to close the list as the best gamer chair on the market today. The brand is already well known among streamers and esports athletes for its high level of comfort. The chair is ergonomic with a racing car seat look, but it is wide and supports up to 150 kg.
The frame is all steel and the chair lining is made of PVC leather. It comes with neck and lumbar pillows, which makes it ideal for long hours of gaming. It is possible to find the model in several colors, including prints specific to esports teams.
Best gaming mouse pad
A good gaming mouse pad can make a big difference in your gaming. With that in mind, Zoom prepared a selection with the best eight gaming mouse pads of 2020. In the following list, you can find models from Corsair , Redragon , Razer , Logitech and SteelSeries in "control" or "speed" patterns.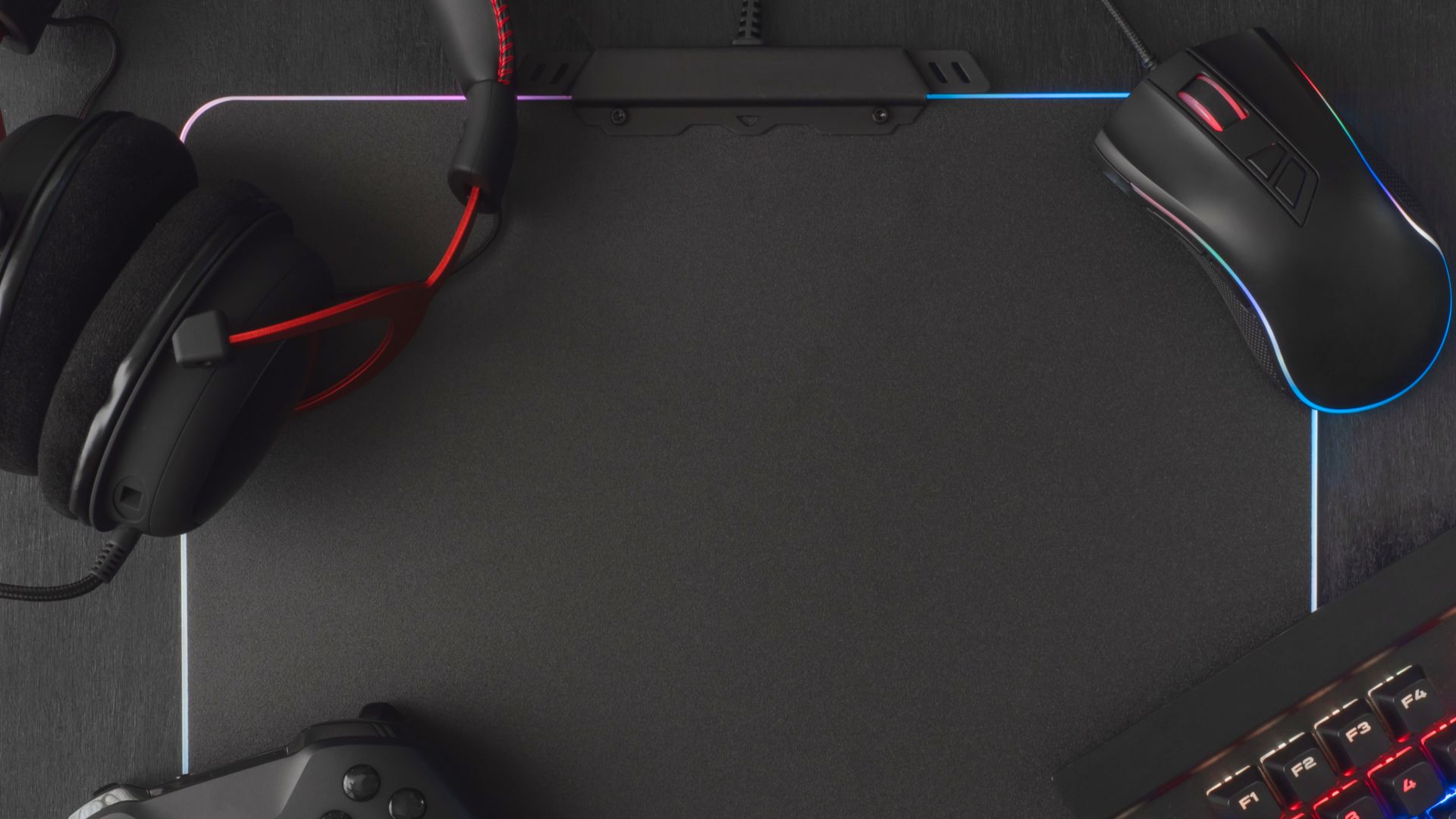 Corsair MM200 Small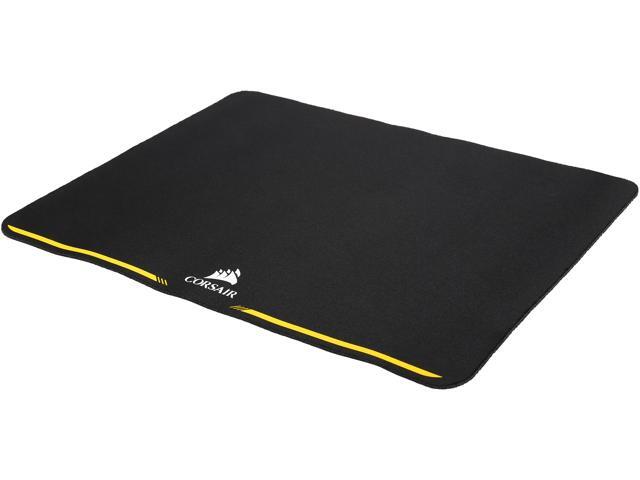 Good and very cheap mouse pad
A cheaper option that still brings great quality is Corsair's MM200. It has a cloth surface and has a good sliding, with the main characteristic of ensuring the speed of mouse movements. It has a non-slip rubber base so that the mouse pad is immobile on different surfaces.
Corsair MM200 Small features:
Surface Material : Cloth
Type : Speed
Size (width, height, thickness): 265mm x 210mm x 2mm
Redragon Suzaku Cost-effective mouse pad
For those looking for a bigger model but still want a very cheap price, the Redragon Suzaku is the right choice. Its surface is made of processed silk fabric and provides a lot of speed when sliding the mouse. It has a base made of processed natural rubber and is non-slip, in addition to being a waterproof mouse pad, a very useful resource for eventual accidents with liquids.
Features of Redragon Suzaku:
Surface material : Processed silk fabric
Type : Speed
Size (width, height, thickness): 800mm x 300mm x 3mm
Logitech G440
Mouse pad with rigid surface made of polyethylene
This model from Logitech is for anyone looking for a hard mouse pad. Its surface is made of polyethylene, making it have low friction. It is an option focused on speed, which does not require a great application of force on the mouse. It is adapted for Logitech sensors and has a rubber base, which makes it very stable wherever you are.
Features of Logitech G440:
Surface material : Polyethylene
Type : Speed
Size (width, height, thickness): 340mm x 280mm x 3mm
Redragon Epeius
Cheap model who wants mouse pad with RGB
RGB mouse pads are entering fashion and that's why Redragon has prepared a model with a very nice price for you. Epeius has a solid and micro-textured surface, which guarantees the precision of movements. The RGB led is on its edges and can be configured by a button on the mouse pad itself or by the company's software. The Epeius also has a non-slip base and is powered by a USB connection.
Features of Redragon Epeius:
Surface material : Micro-textured surface
Type : Speed
Size (width, height, thickness): 350mm x 250mm x 3.6mm
Razer Sphex v2
Eye-catching mouse pad with good durability
The Sphex V2 is a mouse pad that draws attention, since in its appearance it mixes several colored lines in the color pattern of Razer products. Aimed at those who seek more precision and control in their movements, this model has ultra-thin thickness and is made of microtextured fabric. It is a mouse to last a long time, since its finish is made of polycarbonate which, according to the brand, is tested in the laboratory to withstand extreme wear and tear.
Features of Razer Sphex V2:
Surface material : Microtextured fabric
Type : Control
Size (width, height, thickness): 355mm x 254mm x 0.5mm
SteelSeries QcK
Mouse pad suitable for esports players
Made of micro-fiber fabric, the QcK was designed to have minimal friction with the mouse, thanks to its very smooth texture. Its base is made of non-slip rubber and its two surfaces are heat sealed, avoiding the wear of the edges and increasing its durability. SteelSeries mouse pad models are known to be frequent choices among esports players.
SteelSeries QcK features:
Surface material : Micro-fiber
Type : Speed
Size (width, height, thickness): 320mm x 270mm x 3mm
Razer Vespula V2
Two-sided mouse pad, one for Speed ​​and one for Control
In doubt between a Control or Speed ​​mouse pad? Simple, just choose both! This rigid surface Razer model gives the consumer this option, with one side for speed and the other for precision and control. It has a wrist support to prevent injuries to people who spend a lot of time using the computer. Its base is made of non-slip rubber to ensure adherence to several different surfaces.
Features of the Razer Vespula V2:
Surface material : Dense cloth on the Control side and Polycarbonate on the Speed ​​side
Type : Speed ​​and Control
Size (width, height, thickness): 320mm x 272mm x 22mm with wrist rest and 320mm x 228 mm x 3 mm without wrist rest
Razer Goliathus Chroma
Flexible RGB mouse pad
The Goliathus Chroma is yet another mouse pad with RGB Led, but unlike most other models on the market, it does not have a solid surface. It is flexible, has sewn edges and micro-textured surface, adapted for both speed, precision and control. You can connect it to the Razer Synapse and make various lighting configurations, with more than 16 million colors available, in addition to being able to synchronize it with other devices.
Features of the Razer Goliathus Chroma:
Surface material : Micro-textured cloth surface
Type : Speed ​​and Control
Size (width, height, thickness): 355mm x 255mm x 3mm