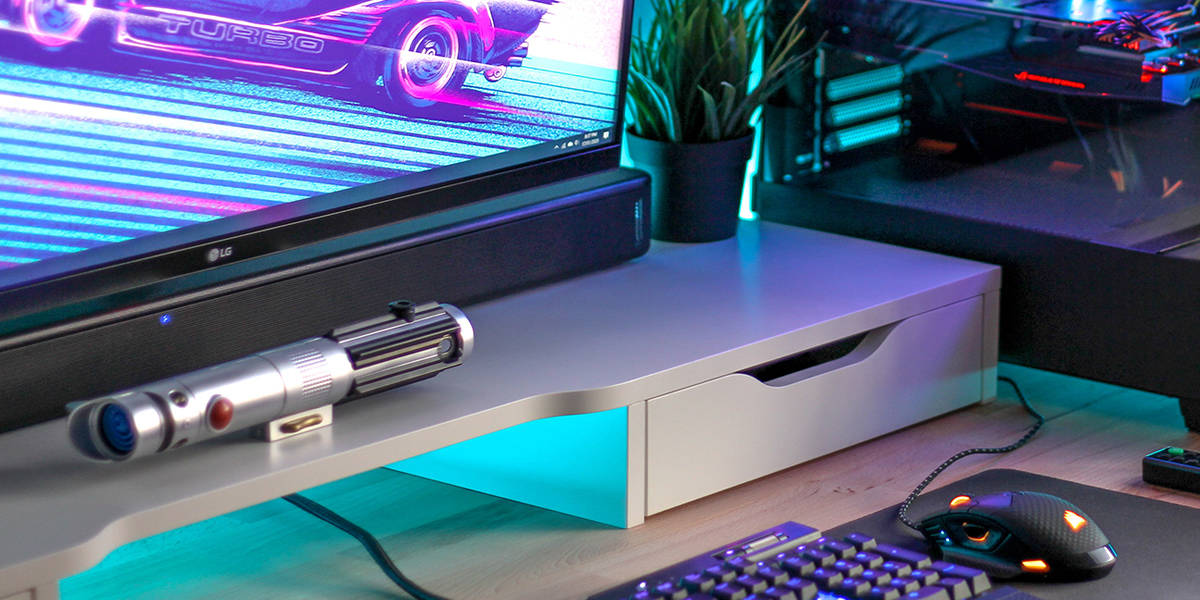 If you are a game lover, you know the importance of the peripheral components of your set up. Some of these items can assist in your immersion, such as good headsets, while other items will aid your performance. And when it comes to performance, choosing the best wired gaming mouse can make all the difference.
That's because his sensitivity and quick response, for example, can be decisive factors in a match. However, with the growth of the gamer market, some difficulties arise. Although the variety of mice available has increased, it is increasingly difficult to find the best wired or wireless mouse for you.
In this article, we brought you some information about the best-wired mice on the market. We also discussed the advantages of choosing a wired mouse and, of course, we got you an exclusive list with what we believe to be the best-wired mice on the market. Check out!
Why Choose A Wired Mouse?
This is undoubtedly the first question that comes to those who are not very used to the mouse. The market is flooded with good wireless mice that can bring a lot of performance to your games in your favorite game.
However, an excellent, wireless mouse can cost a fortune. In terms of practicality, it can even be interesting, since it allows greater freedom of movement. However, for gamers, this is not exactly what matters.
Although wireless connections are improving year after year, they still suffer from certain instability. Another detail that can be crucial is that data transfer has a lower speed in this type of connection. On the other hand, wired transfers are more stable, not running the risk of getting lost along the way, in addition to transferring data much faster and with greater security.
When we think of games, especially high-performance games, a millisecond can be decisive in the match. Precisely for this reason, choosing the best-wired gaming mouse is undoubtedly a good decision.
Buying Guide: How to Choose the Best Wired Gamer Mouse?
Now that you know the importance of a gamer having a specialized mouse for this function, you need to know how to choose the best-wired gamer mouse. That's because different technical aspects can influence your choice. Check it out!
DPI – Dots Per Inch
Especially for gamers, whether professional or not, the Dots per inch is a very important metric to be evaluated when buying equipment. That's because it considers the equipment's sensitivity, a significant factor in achieving good performance at the game time.
This metric works only—the greater the number of DPI, the greater its sensitivity. Less movement is necessary with the wireless mouse for the cursor on the screen to move.
This does not mean that the mouse's sensitivity cannot be changed; after all, each one has a different taste concerning this metric. However, the higher the metric, the more excellent your choice at the time of the game.
Footprint types
Another critical issue is the mouse footprint. Especially for gamers who spend a lot of time playing, this feature is essential to avoid motor problems. So you must try out different models and see which footprint is the most comfortable to play with. Here are some of the footprint types:
Palm
One of the most common models on the market is the Palm Mouse. In this model, the gamer supports the entire hand on the mouse. It has a large size of width and length and the greater curvature at the top.
Claw
Another widespread format on the market is where the hand remains with a claw shape to hold the mouse. This sharp curvature of the fingers allows for faster movement and, also, its shape is slightly smaller than the others.
Fingertip
Finally, the latest model is the Fingertip, a model that the hand has the least contact with the mouse. In this case, only the fingertips touch, with even fewer limitations caused by the arm and wrist. Its shape is smaller than the others and is also very light.
Extra Buttons
Finally, one last issue that must be considered at the time of purchase is the extra buttons. That's because if you like to customize your controls, know that there are several templates that the buttons can be editable.
These buttons are often not distributed traditionally, they are strategically located. Also, you determine their function within your favorite games.
Now that you know all the main features when purchasing a wired gaming mouse see great models.
Ranking: What is the Best Wired Gamer Mouse 2020?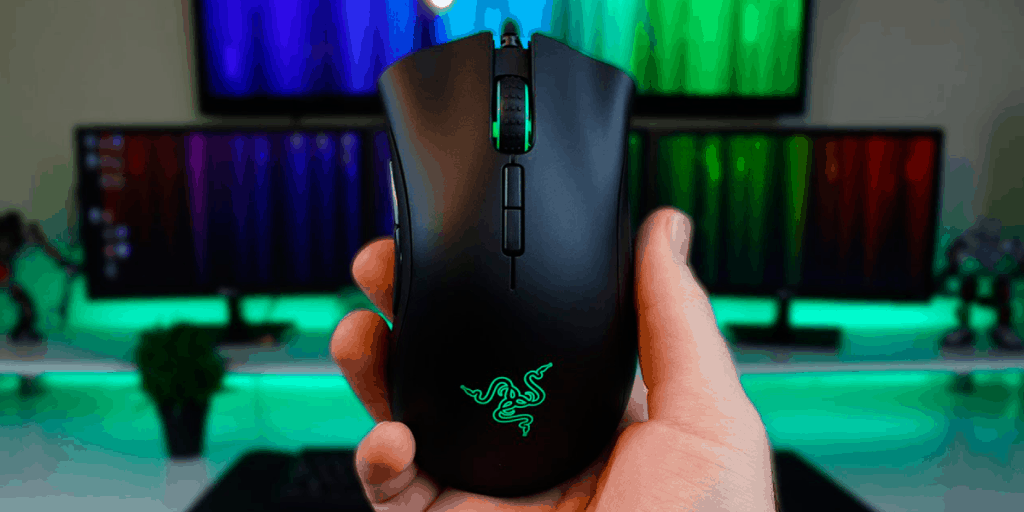 1. Razer Deathadder Elite
Best Wired Gamer MouseWHAT WE LIKE
Extremely Accurate
Quality Switch
Ergonomic
Modern Design
7 Customizable Buttons
16,000 DPI
5G sensor
WHAT WE DON'T LIKE
Size Can Be Uncomfortable For Small Hands
Price Just Above Market
RGB lighting is covered during use
If what you are looking for is nothing less than the best-wired gaming mouse on the market, try the Razer Deathadder Elite. You certainly won't regret it.
We are talking about a mouse that impresses from operation to design and finish.
One of its highlights is the extreme precision with which this mouse works. Its right sensor has 16,000 DPI 5G in an optical sensor. With this, it can deliver up to 450 IPS (Inches per second) with an absurd accuracy of 99.4%.
Your switch is made of too high-quality material. It is a mechanical switch developed by Razer for more excellent durability than its competitors. According to the manufacturer itself, it is durable up to about 50 million clicks.
From its design, comfort and modernity are the highlights of this mouse. To become the best-wired gaming mouse, these two features could not be left out.
Another advantage of this mouse is its customizable buttons. Altogether seven buttons can be used as you define. That way, you can create the best-wired gaming mouse for your style of play and strategy.
Regarding comfort, the Razer Deathadder Elite brings a super comfortable material to hold and a too anatomical shape. Thus, you will be able to play for several hours without experiencing pain in your wrist, and with the chances of developing tendonitis significantly reduced.
In black and with the possibility to choose the design lights, the Razer Deathadder Elite becomes one of the most modern mice in this category. There are 16.8 million color options for you to personalize your mouse. This customization can be done on the Razer logo on the top of the mouse or its scroll wheel.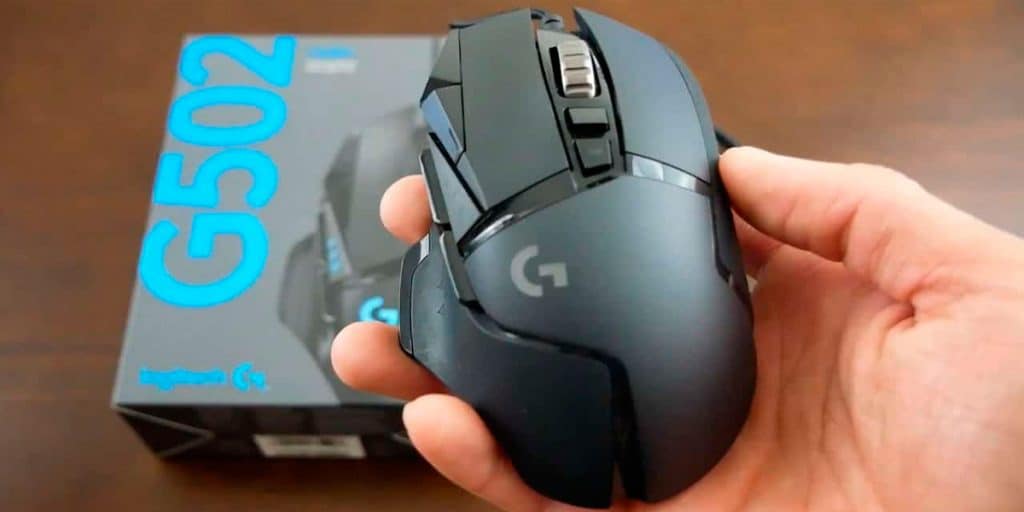 2. Logitech G502 Hero
Best Cost-Effective Wired Gamer MouseWHAT WE LIKE
Good cost-benefit
Good accuracy
Modern Design
11 customizable buttons
Incredible performance
Fantastic scroll wheel
RGB lighting
WHAT WE DON'T LIKE
Size can be uncomfortable
Heavy
Error prone mainly on extra buttons
For those looking for the best cost-effective corded mouse, Logitech presents the G502 Hero model, which does very well with what it promises.
We are talking about a mouse with good performance, good precision, and considerable comfort. A high-quality peripheral, especially considering its price.
When it comes to precision, the Logitech G502 Hero certainly impresses. That's because it is equipped with the HERO sensor that brings a maximum precision tracking of 16 thousand DPI.
Another point that is also very advantageous in this mouse are its eleven programmable buttons. With them, it is possible to configure your ideal profile to play faster and improve your performance. The scroll wheel is also an advantage that impresses since it is susceptible and has a breakneck response speed.
An exciting point in this mouse is the small adjustable weights that are in it. With these weights, it is possible to adjust the balance and stability of the mouse precisely.
As for the design, we have a too modern mouse, with a unique gamer style. The one we consider the best-wired mouse in the apparent cost-benefit aspect of being a true machine. Although a little bit, it is comfortable and ergonomic to suit your footprint.
Logitech also offers Light Sync technology on this mouse. It is an RGB mouse lighting technology. It is fully customizable and can be configured to match the rest of your set up.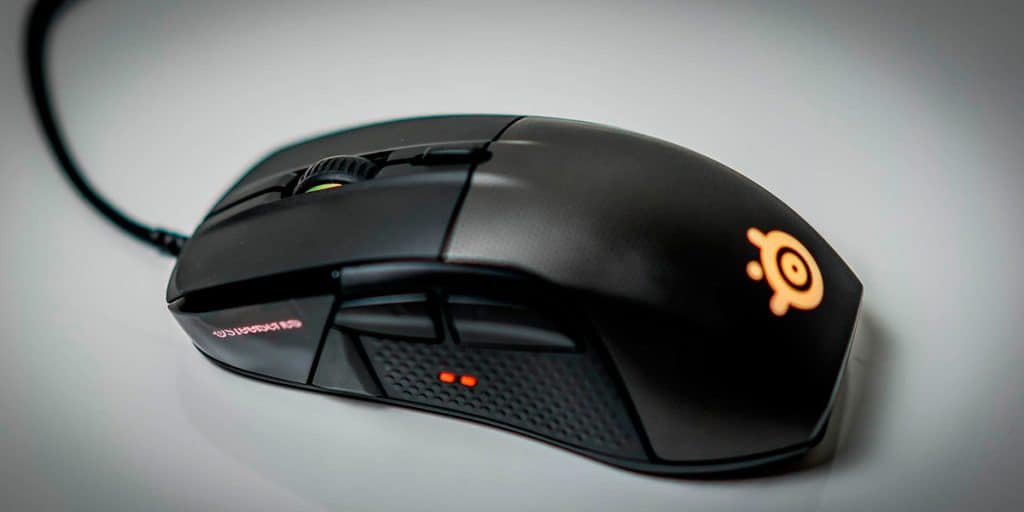 3. SteelSeries RIVAL 700
Wired Gamer Vibrating MouseWHAT WE LIKE
Vibrate function
Good sensitivity
Ergonomic
Modular Design
WHAT WE DON'T LIKE
Few buttons
Low Switch Life
Has no customizable design
Anyone who likes a mouse that helps immersion in the game can choose a mouse that vibrates. Of them, the best wireless gaming mouse will undoubtedly be the Steel Series RIVAL 700.
It is an excellent mouse, ergonomically built to fit precisely in your hands. In this way, pain and possible injuries from repetitive use are minimized.
The SteelSeries RIVAL 700 has a good sensitivity that can reach up to 16 thousand DPI thanks to its optical sensor and 300 IPS.
With a straightforward design, it does not deliver the customization possibilities that some competitors do. Still, it is built with excellent materials, and the life of your Switch is 30 million clicks, also slightly below that of some competitors.
To aid in the gameplay, the mouse has seven buttons. Thus, the player will be able to customize the mouse in a way that aids in its good performance in the game.
Finally, a highlight that makes the mouse worth the price is its vibrating function. This means that the mouse responds to some vibrating commands. That way, you are more immersed in the game, having an even more complete experience.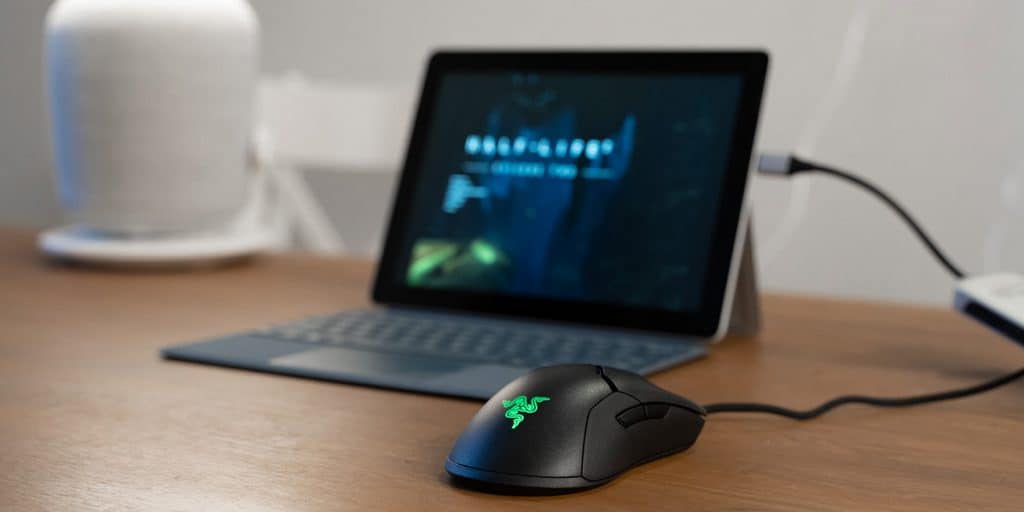 4. Razer Viper
Best Compact Wired Gamer MouseWHAT WE LIKE
Good accuracy
Quick responses
High DPI
Can be used by lefties
Comfortable design
Durability
WHAT WE DON'T LIKE
Heavy scroll wheel
Few customizable buttons
expensive
Those who play via notebook or prefer to use a more compact mouse will find the best gaming mouse in this category in the Razer Viper.
Although it is a very compact mouse, it does not lose anything in performance.
With a maximum DPI of 16,000, this mouse delivers very high accuracy. That way, it is easier to hit targets, play strategy games, or even do detailed work in graphics programs.
A great advantage that this mouse brings is that it is ambidextrous. This means that if you are left-handed, this mouse is also suitable for your needs.
For even better gameplay, the Razer Viper features eight buttons. With that, you can create customizations to get even more performance in your favorite game. In terms of design, customization can also be done. That's because the system offers the possibility to customize the RGB lights so that your mouse matches the rest of your set up.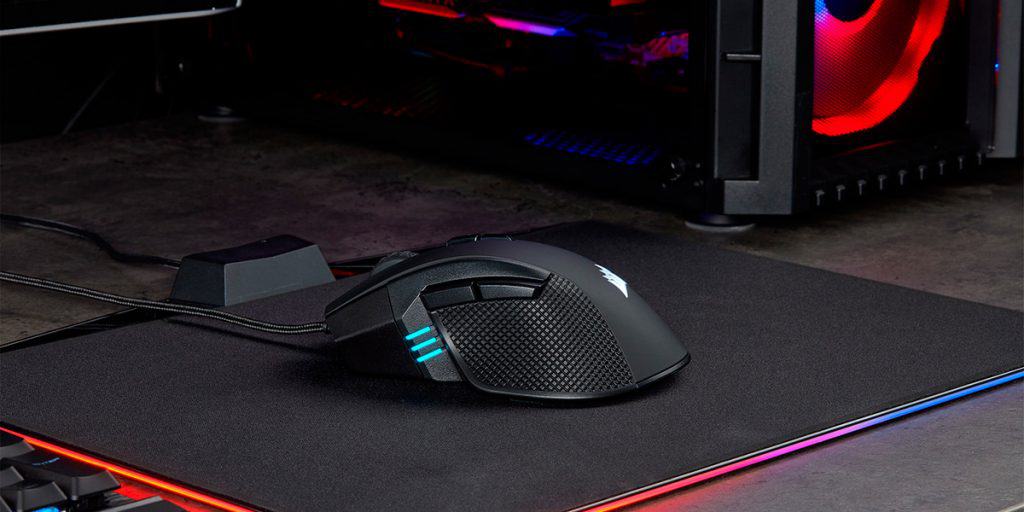 5. Corsair Ironclaw
Best Wired Gamer Mouse for Large HandsWHAT WE LIKE
Ideal for people with big hands
Extremely high accuracy
RGB adjustable
New optical sensor
Comfortable buttons
WHAT WE DON'T LIKE
Thick, heavy handle slightly hampering movements
Few customizable buttons
For those with more giant hands, finding the best-wired gaming mouse can be a real challenge. This is because hand comfort during matches is indispensable; however, not all mice provide this for those with larger hands.
To solve this problem, Corsair delivered the Ironclaw model to the market. Among other things, this model was designed for people who have big hands. It is possible to have precision in the movements, speed in the click, and much less possibility of injuring the wrist due to the hand's lousy positioning.
In terms of performance, the mouse is quite right. Therefore, its maximum precision is exceptionally high, reaching 18 thousand DPI, thanks to its excellent optical sensor.
Also, it features seven customizable buttons. That way, it is much easier to create your game strategy and increase your performance.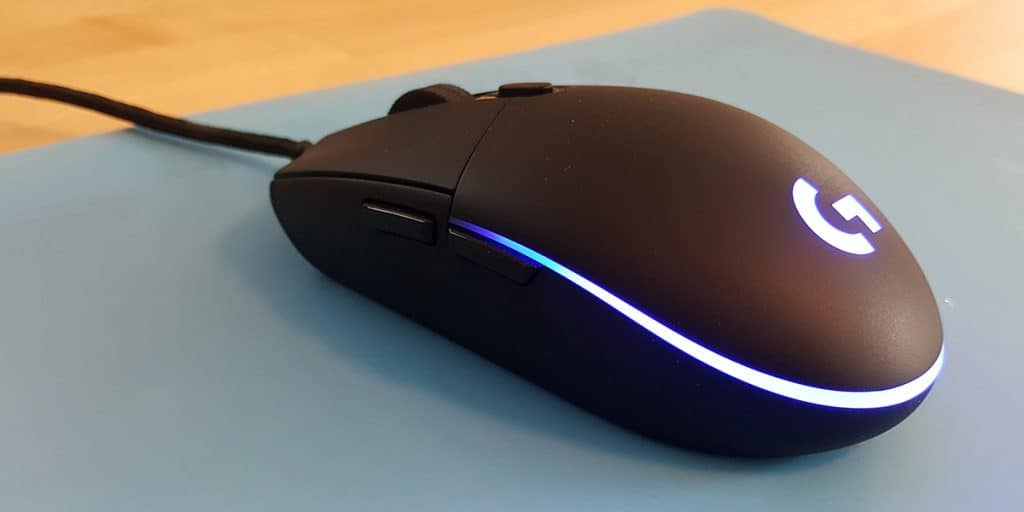 6. Logitech G PRO HERO
Traditional Wired Gamer MouseWHAT WE LIKE
Good price
Good accuracy
Has RGB customization
Simple and efficient design
Comfortable
Responsive buttons
Intuitive software
WHAT WE DON'T LIKE
Cons
Few customizable buttons
Similar to other Logitech mice
It is not entirely ambidextrous
You will find a suitable model on the Logitech G PRO for those looking for the best-wired gaming mouse in the most traditional models on the market.
It is a model in a price range quite acceptable for what it proposes. Its performance is good, and its accuracy reaches 16 thousand DPI, enough to have a good understanding of most games.
From the design point of view, we are talking about a very minimalist mouse. In this sense, it has a programmable RGB color system customized according to your preference, for example, to match the rest of your set up. Still, the mouse is straightforward, focused on delivering good performance and comfort to the user.
To further enhance the customization of the mouse, it also has six buttons. That way, it is possible to improve your performance as a gamer using the controls in the best possible position for you.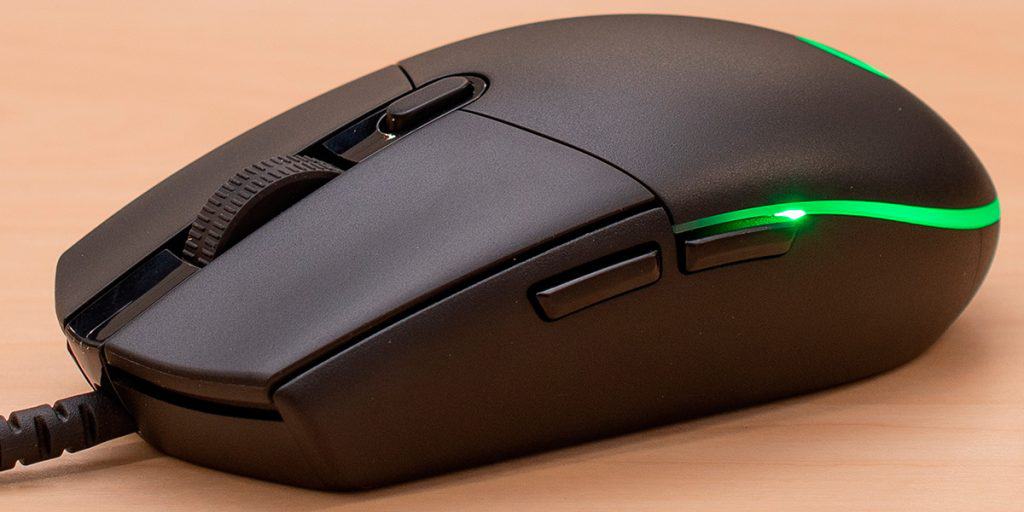 7. Logitech G203
Cheap Wired Gamer MouseWHAT WE LIKE
Below market price
Good ergonomics
Need
Robust construction
Outstanding performance
WHAT WE DON'T LIKE
Braided cable is missing
Few customizable buttons
Suitable size for small and medium hands
If what you are looking for is the best cheap wired gaming mouse, but with good performance, Logitech has brought the ideal mouse.
The G203 model is a model that delivers more than expected for its price range. With good performance, the accuracy of its optical sensor reaches 6 thousand DPI.
The mouse has six customizable buttons that allow you to get even more performance in your matches.
Its design is stunning and very elegant without forgetting the ergonomics. With the footprint setting very well defined, the Logitech G203 makes sure your wrist is always in a comfortable position. In this way, possible pain and discomfort in the wrist and hand region is drastically reduced.
Conclusion
Now that you know better the advantages of opting for a wired gaming mouse, it is much easier to choose the best-wired gaming mouse for you. Remember to take into account each of the characteristics that we have brought here.
Also, don't forget to check out each of our suggestions for the best-wired gaming mouse. Certainly, one of them may be the right mouse for you.